THIS PRODUCT IS NO LONGER AVAILABLE. Click to see recommended item > W002 (PROMAX 350)
Order Code: W010
TEC-II - Auto Darken Welding Helmet - 9~13 Shade
Suits Mig, Tig, Arc, Plasma & Grinding
Includes Grinding Function

Shade Control
External Variable Shade
Power On/off
Fully Automatic
Sensitivity Control
Adjustable Dial Knob
Helmet Power Supply
Solar Cell, No Battery
Switching Time Light To Dark
1/25,000 Second
Delay Time Dark To Light (Seconds)
(sec)
0.1 ~ 1.0 (via Dial)
Grinding Function
(Yes / No)

Operating Temperature
(ºC)
-10ºC ~ 55ºC
Helmet Material
High Impact
Application Range
Stick, Mig, Tig, Arc Welding,
Standard
AS/NZS 1338.1.1992
Features
Suitable for MIG, TIG, Plasma, Arc welders & Grinding
Adjustable shade from 9 to 13 with grinding function
Viewing area 95 x 47mm
Automatic activation in 1/25,000 second
Solar powered with 2 arc sensors, no batteries change required
Adjustable sensitivity dial
Adjustable delay time dial
Protects from UV and IR radiation
Light weight high impact resistance nylon
AS/NZS 1338.1.1992
Includes
Includes 1 x additional lens cover & sweatband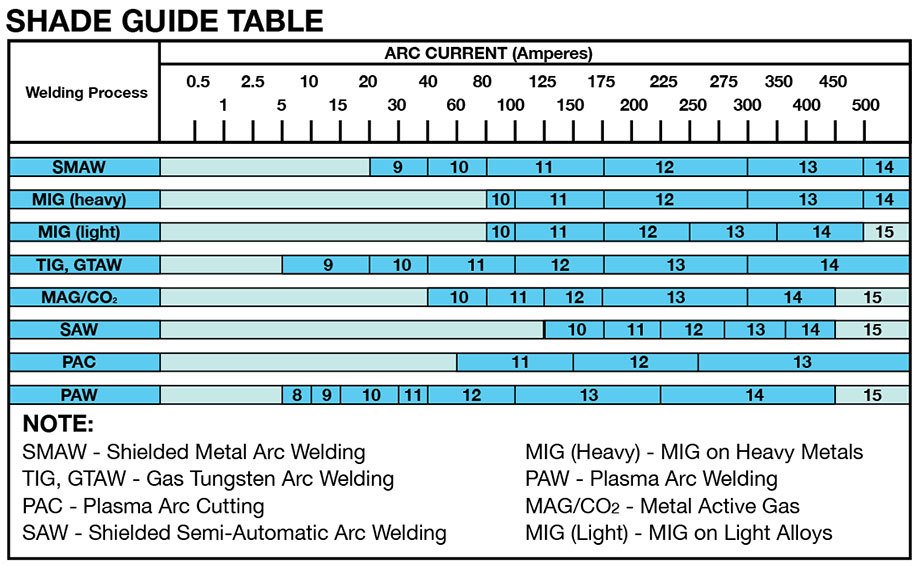 Shade Guide Table
24.09 KB
Welding Helmet FAQ
68.69 KB
Spare Parts Ordering
To assist you in ordering your spare part quicker than ever before, we have listed our most common spare parts to suit our
Hafco Machinery
for purchase online. Just choose between the
2 options
outlined below, to find exactly what you are looking for. If you need further assistance please
contact us
.
Option 1
Browse through the
"Common Spare Parts"
tab below
. Once you have identified your part, you can add it to your cart by clicking on the
"+ ADD TO CART"
button. If you wish to add multiples of this part you can either click the
"+ ADD TO CART"
button as many times as you like or click on the
"VIEW CART"
button and change the order quantity, prior to completing your order.
Option 2
If your part is NOT listed in the
"Common Spare Parts"
tab below
, click the
"MORE INFO"
button to complete the
"Spare Parts Enquiry Form"
.
This will provide you with the option to email your spare part enquiry direct to our Spare Parts and Service Department, or if you wish, you can download a printable version of this enquiry form which will include a copy of the Parts List to suit this machine (if available). Further instructions for the return email address or fax number of this printable form is provided on the document for your convenience.
NOTE: Please remember to clearly identify your part on the included parts diagram if necessary so that we can respond as quickly as possible with a price and availability for the part(s) you require.