Order Code: V334
PHV-200 - Mechanical/Hydraulic Machine Vice
200mm

Description
200mm MECHANICAL/HYDRAULIC MACHINE VICE:Precision manufactured from rigid material - Ductile iron FCD60JIS (equal to GGG60) with 60kg/mm2 or 80,000 psi tensile strength.
;All Safeway vices are precision ground and the surfaces set to the tolerances set out below. This allows these vices to be used in pairs and multiple configurations.
Features
Flame-hardened to HRC 45 to take up wear and maintain accuracy
The semi-sphere segment eliminates movable jaw lifting and creates a down force of 1kg for every 2kg of clamping force, preventing the work piece from tilting
The hydraulic cylinder is mounted externally for easy maintenance
Large clamping range through screw adjustment and 3 pin positions in the base.
The vise can be used in either a mechanical mode or in a hydraulic mode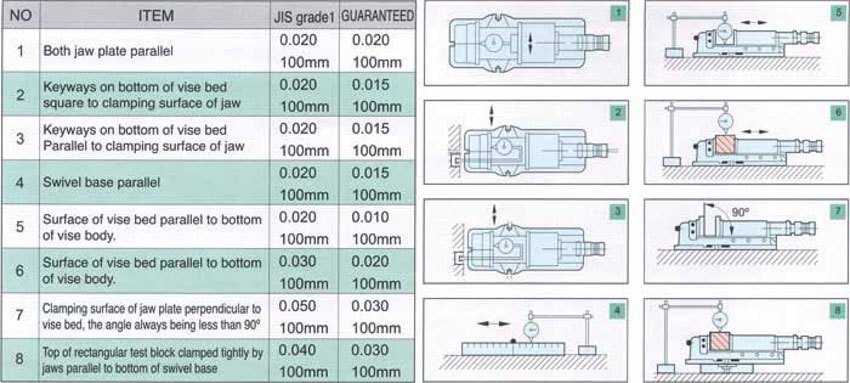 Instruction Manual
1.83 MB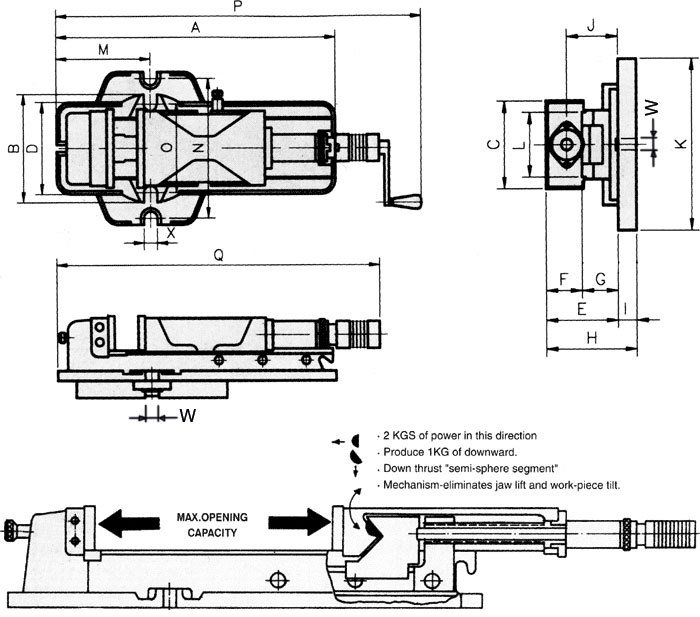 Spare Parts Ordering
To assist you in ordering your spare part quicker than ever before, we have listed our most common spare parts to suit our
Hafco Machinery
for purchase online. Just choose between the
2 options
outlined below, to find exactly what you are looking for. If you need further assistance please
contact us
.
Option 1
Browse through the
"Common Spare Parts"
tab below
. Once you have identified your part, you can add it to your cart by clicking on the
"+ ADD TO CART"
button. If you wish to add multiples of this part you can either click the
"+ ADD TO CART"
button as many times as you like or click on the
"VIEW CART"
button and change the order quantity, prior to completing your order.
Option 2
If your part is NOT listed in the
"Common Spare Parts"
tab below
, click the
"MORE INFO"
button to complete the
"Spare Parts Enquiry Form"
.
This will provide you with the option to email your spare part enquiry direct to our Spare Parts and Service Department, or if you wish, you can download a printable version of this enquiry form which will include a copy of the Parts List to suit this machine (if available). Further instructions for the return email address or fax number of this printable form is provided on the document for your convenience.
NOTE: Please remember to clearly identify your part on the included parts diagram if necessary so that we can respond as quickly as possible with a price and availability for the part(s) you require.