Order Code: R910
TS250C - Table Saw with Sliding Beam (240V)
Ø250mm (10") Max. Blade Diameter
Description
This innovative Record Power TS250C table saw has been designed to provide the serious home cabinet or furniture maker with a solid, accurate and versatile machine in a compact form. Boasting many features only found on much more expensive table saws, this machine offers real value for money without compromising quality or flexibility.
Features
On the Inside - Not all machines are the same. Whilst looking impressive from the outside, it is what's on the inside that really counts and Record Power table saws are much more heavily made than competition at the same price. Make sure you research alternatives thoroughly and look inside if you can.
Rise and Fall - Separate rise and fall table tilt handwheels - providing smooth and accurate control via thick steel bars with rolled acme threads for fast smooth action.
High Quality Sliding Beam - The industrial solution for precision cross cutting. The TS250C has a superior beam system working right up to the blade for accuracy and mounted directly to the main saw frame. Much more accurate and stable than bolt on sliding table systems.
Robust Fence System - The heavy extrusion is fixed to a solid cast iron mount and fitted with micro-adjustment. The whole unit slides smoothly on an industrial style solid steel bar, which has adjustment that will stay put once set.
Saw Unit - Motor and blade housed in heavy cast iron saw unit for rigidity and strength.
Durable Design Heavy cast iron trunnions at each end of the cast saw housing with wide machined guards for accurate, smooth table tilt. Mounted on to the hardened steel frame to isolate vibration from the table.
Cross Cut Fence - The TS250C is supplied with a locking cross cut fence with easy to read scale.
Table - The main table is made from cast iron and is surface ground for an accurate, smooth surface.
Wide Ripping - A maximum capacity of 610 mm can be achieved using the right hand extension table TS200-E-MK2.
Blade tilt up to 45º
250mm Blade x 30mm bore
Blade speed: 4000rpm
Sliding Carriage Stroke: 620mm
Max depth of cut at 90º: 80mm
Max depth of cut at 45º: 56mm
Table Height from Floor: 890mm
Size: L910 x W1330 x H1090mm
Includes
Enclosed Cabinet
Heavy Duty Rip Fence
Mitre Guide
Right Hand Extension Table TS200-E-MK2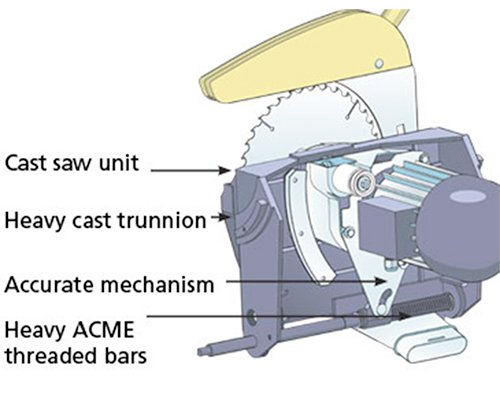 Spare Parts Ordering
To assist you in ordering your spare part quicker than ever before, we have listed our most common spare parts to suit our
Hafco Machinery
for purchase online. Just choose between the
2 options
outlined below, to find exactly what you are looking for. If you need further assistance please
contact us
.
Option 1
Browse through the
"Common Spare Parts"
tab below
. Once you have identified your part, you can add it to your cart by clicking on the
"+ ADD TO CART"
button. If you wish to add multiples of this part you can either click the
"+ ADD TO CART"
button as many times as you like or click on the
"VIEW CART"
button and change the order quantity, prior to completing your order.
Option 2
If your part is NOT listed in the
"Common Spare Parts"
tab below
, click the
"MORE INFO"
button to complete the
"Spare Parts Enquiry Form"
.
This will provide you with the option to email your spare part enquiry direct to our Spare Parts and Service Department, or if you wish, you can download a printable version of this enquiry form which will include a copy of the Parts List to suit this machine (if available). Further instructions for the return email address or fax number of this printable form is provided on the document for your convenience.
NOTE: Please remember to clearly identify your part on the included parts diagram if necessary so that we can respond as quickly as possible with a price and availability for the part(s) you require.