Order Code: W197
PULSE MIG 250K INVERTER - Multi-Function Welder-MIG-TIG-MMA (240V)
20-250 Amps
#KTRPM250K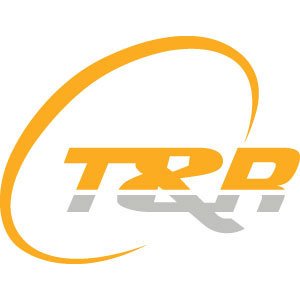 Primary Input Voltage
240V / 1 Phase
Welding Current Range MIG
20 - 250 Amps
Welding Current Range MMA
20 - 220 Amps
Welding Current Range TIG
10 - 250 Amps
Ferrous Wire Size - Range
0.6 - 1.2mm
Stainless Steel Wire Size - Range
0.8 - 1.2mm
Aluminium Wire Size - Range
1.0 - 1.2mm
Dimensions
340 x 400 x 620mm
Description
High Productivity Welding Solution
MIG -TIG - MMA - 250 Amp DC Welder
Synergic / Pulse / Double Pulse

The MULTI-250K is the most powerful multifunction Single Phase System that state of the art technology can offer. An industrial machine with multiple welding functions including Pulse Mig, Double Pulse Mig, High Speed Mig, DC Tig, and DC MMA (Stick). User friendly programs with synergic function are provided for all the welding processes making it suitable for even the inexperienced user. The Multi-250K encompasses all facets of the new PLUS CONCEPT technological development.

PLUS CONCEPT is an innovative solution that is revolutionising the welding industry. Now, high efficiency welding is possible with Gas Metal Arc Welding, Pulse Arc and standard applications. The forced dynamism of the PLUS CONCEPT achieves an ultra fast transfer droplet rate into the weld pool giving surprising results: it increase significantly the welding speed (up to 45%) and, at the same time, it increases the penetration of the weld. Higher speed, better penetration and less spatter means less energy used during the deposit and reduced deformation during the welding. Using the Double Pulse function provides the ability to produce welds with TIG like finish with excellent control over the weld pool. The Multi-250K is a professional industrial machine that is lightweight and has available an optional trolley with gas bottle support, being 230v single phase gives great portability, it can be run from any 15 Amp power socket providing more flexible use for site and home workshop locations. Ideal for general engineers, boat building, sheet metal workshops, stainless steel fabricators, panel beaters, transport engineering and home workshops, Designed and built to meet with European norms conformity.

The Ergonomic and Auto Learning System is used in the powerful front panel interface where welding mode selection, program selection, adjustments and special settings coexist in a rugged panel, whereby a simple touch the user can instantly see the results they have selected.

Plus Concept Benefits:
The forced dynamism of the PLUS CONCEPT achieves an ultra fast transfer droplet rate into the weld pool giving surprising results: it increase significantly the welding speed (up to 45%) and, at the same time, it increases the penetration of the weld. Higher speed, better penetration and less spatter means less energy used during the deposit and reduced deformation during the welding.

Full Deeper Penetration:
Full penetration and greater depth of penetration in thicker materials can be obtained with the new PLUS CONCEPT programs. The increase in the arc transfer speed allows the welding of materials up to 15mm in one pass, with only a narrow gap, eliminating costly weld preps. This new process maintains the arc stability and allows long stick-out to enable the welding to be completed in a single pass. With this solution, due to the increased welding speed, a lot of time is saved and the energy required for the same weld is much less. Faster welding and energy reductions mean greater reduction of the distortion of the work-piece. Using PLUS CONCEPT in the application of heavy industry greatly improves the quality and notably reduces production costs.

High Speed Pulse Mig Application:
PLUS CONCEPT has available Pulse programs for most materials with better weld control and a smoother arc. Special waveforms and very fast dynamics increase the weld ability of all materials. A precision arc, smoother waveform and high frequency transfer allow a precise arc with lower pressure in the welding pool. As a result, the welding speed is increased up to 45% with the same arc energy as found in standard machines. The simplicity of the pulse control setting allows a fast approach to any welding, irrespective of the thickness and this results in a colder weld with exceptional appearance. Up to now, in certain applications where the pulse mig process would not be recommended, because of the higher heat in the join (compared to conventional welding), but now it is possible to improve quality and efficiency with the use of the new PLUS CONCEPT. Arc noise emissions are reduced with the smooth waveform in Pulse Mig too. It allows higher current applications without the typical loud noise of the arc.

Double Pulse Program:
The DOUBLE PULSE program can be easily selected. A simple click in the front panel will switch from a standard pulse application to the advanced and fast double pulse without any other settings required from the operator. The frequency of the DOUBLE PULSE is easily adjusted from 0.5 to 4.0 pulses per second. DOUBLE PULSE offers more control over the weld pool improving out of position welding, better controls distortion and gives excellent wash and even leg length on fi llet welds, an added bonus is the improved cosmetic appearance of the weld likened to a TIG fi nished weld.

Mig Brazing:
Programs for brazing are easy to use and covers special applications for the car industry and any welding with zinc steel.

Multi Function:
PLUS CONCEPT is not only an Innovative fast Pulse and fast MIG-MAG machine but MMA and TIG mode are also available. The MMA and TIG function are top level technology and offer professional results for expert users. MMA and TIG mode has both manual and synergic adjustment, when the Synergic mode is selected, the user selects the welding process, which enables self regulation of the welding parameters by simply selecting the work-piece thickness. Special Lift arc start is used for tig arc ignition which makes the use of high frequency negligible. Remote control receptacle is available for connection of remote amperage controls.
Features
New "Plus Concept" Technology
Latest European IGBT Inverter Technology
High Speed Synergic Pulse Mig
Synergic Mig Double Pulse
High Speed Mig/Mag
DC Tig with Manual and Synergic Programs
MMA with Manual and Synergic Programs
VRD Safety (Voltage Reduction Device)
2/4T Trigger Functions
Up Slope - Down Slope
Variable Start Current and Crater Current
Simple selection of welding programs
Simple interface for easy operation
Accepts wide voltage supply variations (170-270V)
Includes
SB36 3M Digital Sure Grip Ergo MIG torch with Euro connection
4M ARC Welding lead set with 35/50 Dinse style connections
UNI-FLAME Twin Gauge Argon Regulator
Gas Hose with Fittings
Push Pull Torch Ready
Includes trolley with gas bottle support
Optional Accessories
Optional TIG Torch SR26-4MCP50 TIG Torch with 35/50 Dinse style connections
Optional Push Pull Torch 8 Metre PPL36-8M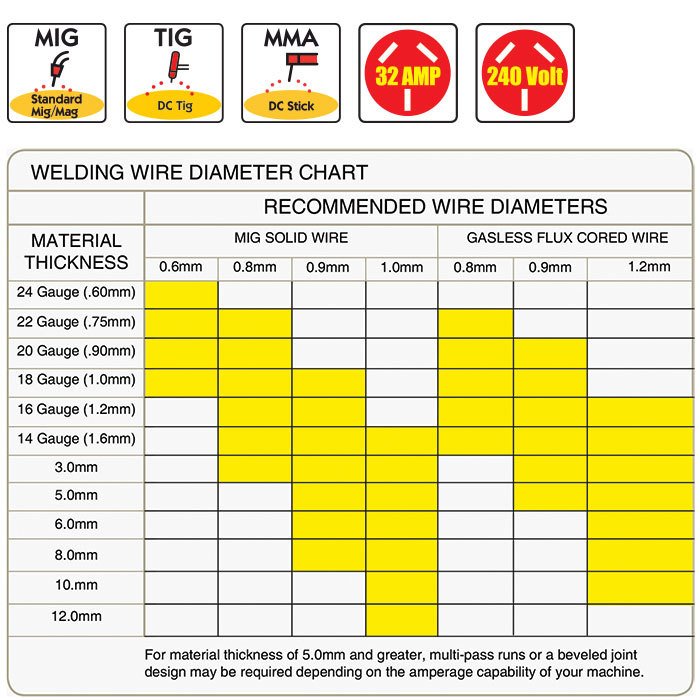 Multi Pulse Machines - Brochure
435.33 KB
Instruction Manual
9.23 MB
Welding Wire Diameter CHART
189.07 KB
Enter your postcode to estimate the delivery fee for this product.
Postcode:
Freight is estimated from the nearest branch that has stock available.
Our delivery contractors operate Monday to Friday only, excluding public holidays.
All orders are processed in order of payment receipt.
Our aim is to despatch your goods as quickly as possible, however despatch times may take longer than our standard 3 to 5 day service during peak periods or according to stock levels, if this is the case we will advise you before processing your order.
More questions?
Visit our delivery information page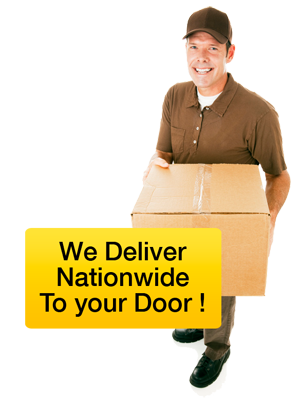 ORDER CODE
Type
Model
Part Number
Primary Input Voltage
Recommended Plug
Welding Current Range MIG
Welding Current Range MMA
Welding Current Range TIG
Plasma Cutting Amps
Plasma Cutting Capacity
Duty Cycle
Wire Spool Size
Ferrous Wire Size - Range
Stainless Steel Wire Size - Range
Aluminium Wire Size - Range
Recommended Generator (KVA)
Dimensions
Weight (nett)
Price (ex GST)
Price (inc GST)

Spare Parts Ordering
To assist you in ordering your Spare Part to suit
Hafco Machinery
simply select from the list below, if your part is not listed below please view
"Parts List PDF"
to identify your part required (if provided) then simply click the
"SEND PARTS REQUEST"
Button and fill in the required details. Our Spare Parts and Service Department will contact you as quickly as possible. If you need further assistance please
contact us
.