THIS PRODUCT IS NO LONGER AVAILABLE. Click to see recommended item > S909 (PB-170B)





Order Code: S909G
PB-170B - Hydraulic NC Pressbrake (415V)
176T x 3200mm
Estun NC-E21 Control 2-Axis with Hardened Ballscrew Backgauge - Includes Safety Light Guarding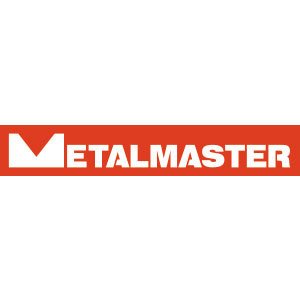 2-Axis Controller Type
Estun NC-E21
Nominal Pressure Ton
176 Ton
Nominal Pressure Kilonewton
1600kN
Length Of Work Table
3200mm
Distance Between Columns
2600mm
Ballscrew Backgauge Travel
550mm
Description
MetalMaster Quality Pressbrakes feature high durability, and provide precision bending capabilities. The Pressbrake main frames are constructed from rolled, stress relieved solid steel to prevent distortion during the bending process and under extreme continuous loads.

MetalMaster Pressbrakes are produced in a high volume production process and therefore are able to be manufactured cost effectively, resulting in affordable price, representing value for money and quicker return on investment.

Featuring an adjustable synchronised torsion bar with positive stop system ensures consistent and accurate bending beam parallelism tolerance to 0.01mm via the digital Control unit.

All electrical components are off European quality supplied by, Telemecanique, Merlin Gerin and ABB. Hydraulic control units are supplied by Aron from Italy.
Features
Hydraulic / Mechanical ram, synchronised positive stop design, ram stroke controlled by precision mechanical nut depth stops built into each cylinder. Electronically controlled by Estun NC-E21 Programmable digital control assuring accurate repeatability.
Parallelism is ensured by torsion bar that can be easily adjusted by clutch system.
Estun NC-E21 programmable digital control stores up to 40 unique programs with 25 automatic progressive bending steps in each individual program, assuring production accuracy & repeatability every time.
Estun NC-E21 programmable hardened ballscrew backgauge system, simply enter the desired measurement into the controller and press go, the backgauge then will move quickly into the position you have requested. The superior hardened ballscrew system eliminates any backlash that leadscrew type machines produce.
Segmented heavy duty 86° offset top punch is segmented for return bend clearance, complete with European style quick release punch holder with an adjustable wedge clamping system for crowning. Intermediate clamp has safety key to stop punch dropping.
Multi vee ('V') bottom die is made from one 3200mm solid die block design to handle heavy plate, safety edge vee ('V') is incorporated in bottom die block.
Conveniently mounted control box on pendant for quick swivel and adjustments.
Mono-block steel frame design, welded then machined to ensure minimal bed deflection under load
Enclosed rear gate with micro safety switches complete with sliding rear door for easy access.
European Intermediate clamping system, allowing operator to change position of tooling to suit multiple requirements on complex applications. This feature ensures minimum down time, more productivity and results in reduced cost per finished product.
Sliding steel fabricated sheet supports enabling a wide range of material sizes to be aligned and supported at the correct required height. This feature is achieved with a "T" slot machined down the total length of the die bed sheet supports are also adjustable vertically to assist in supporting material with return bends already folded.
Adjustable sliding blocks control the machines beam to provide desirable open height distance to the (slow speed) mute bending point. Operator adjustable locking knobs for quick adjustment, enables accurate repeatability and increased productivity.
Metal safety guarding surrounding the machine with rear sliding door fitted and micro switch ensuring operator safety. Clear access panels placed at each end of machine allows the operator to clearly view tooling and work piece during bending operation. MetalMaster specially design gates to suit Australian safety requirements.
Hydraulic MPA pressure gauge mounted on right side of support frame with quick adjusting pressure control knob allowing operator to accurately set the pressure required for different material thickness, incorporating with hydraulic overload protection.
Welded steel fabricated synchronised torsion bar horizontally supporting main bending beam to provide consistent parallelism that also can be adjusted for taper correction.
The vertical supporting slides are treated to provide greater ware resistance and increased accuracy.
Reinforced side frames providing addition support strength to machine throat
Includes safety control guarding system with light curtains fitted
Mild steel capacity is rated on hot rolled material with 250MPA


Pre-Commissioning:
1. Pressbrake bender is run & tested prior delivery
2. Hydraulic oil is included with machine
Includes
Swivel pendant control unit operated by Estun NC-E21 control
Sliding front sheet support arms
Emergency stop buttons conveniently located on control panel and foot control
Mobile dual operation foot control
Segmented 86° offset top punch
Solid one piece four way multi vee (V) die block
Top punch tool intermediate holder system with wedge type adjustment
Powered hardened ballscrew backgauge with 550mm travel, operated by Estun NC-E21 control
Oil tank level indicator
Metal constructed safety guarding surrounding machine with clear side viewing panels
Integrated hydraulic system allowing rapid approach switching automatically to slow bend
Includes safety control guarding system with light curtains fitted
Bending Force Chart
113.46 KB
Spare Parts Ordering
To assist you in ordering your spare part quicker than ever before, we have listed our most common spare parts to suit our
Hafco Machinery
for purchase online. Just choose between the
2 options
outlined below, to find exactly what you are looking for. If you need further assistance please
contact us
.
Option 1
Browse through the
"Common Spare Parts"
tab below
. Once you have identified your part, you can add it to your cart by clicking on the
"+ ADD TO CART"
button. If you wish to add multiples of this part you can either click the
"+ ADD TO CART"
button as many times as you like or click on the
"VIEW CART"
button and change the order quantity, prior to completing your order.
Option 2
If your part is NOT listed in the
"Common Spare Parts"
tab below
, click the
"MORE INFO"
button to complete the
"Spare Parts Enquiry Form"
.
This will provide you with the option to email your spare part enquiry direct to our Spare Parts and Service Department, or if you wish, you can download a printable version of this enquiry form which will include a copy of the Parts List to suit this machine (if available). Further instructions for the return email address or fax number of this printable form is provided on the document for your convenience.
NOTE: Please remember to clearly identify your part on the included parts diagram if necessary so that we can respond as quickly as possible with a price and availability for the part(s) you require.