THIS PRODUCT IS NO LONGER AVAILABLE. Click to see similar products > Hydraulic Oil
Order Code: O020
Superdraulic HVI 68 - Hi Temp - Hydraulic Oil
10 Litre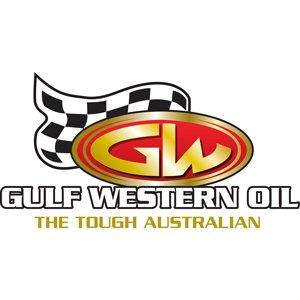 Description
GULF WESTERN - HYDRAULIC OIL - Superdraulic 68:Superdraulic is a range of high performance anti wear hydraulic oils. They have been formulated using highly refined base oils fortified with zinc anti wear, oxidation corrosion inhibitors and anti foam additives. This produces a highly thermally stable fluid capable of handling high loads and high temperatures. The Superdraulic range is available in ISO grades 22, 32, 46, 68, 100, 150 and 220 Compatibility Superdraulic is compatible with most pumps, valves, and seal materials. However, like all hydraulic oils containing zinc anti wear additives, it is not suitable for use with pumps having silver plated parts. (e.g. some Lucas units) Contamination of Superdraulic with other oils, especially engine oils, must be avoided as it can form gels which block filters and also impair air release, anti foaming and demulsibility of the fluid.
Features
Grade 68
Density @ 15º C ASTM D1298: 0.885kg/L
Kinematic Viscosity @ 40º C ASTM D445: 68cSt
Viscosity Index ASTM D2270: 150+typ
Pour Point ASTM D97: -38º C
Flash Point (COC) ASTM D93: 226º C
Appearance: Clear and bright STORAGE
All packages should be stored under cover to avoid the possible ingress of water and the obliteration of drum markings. Products should not be stored above 60ºC.
Spare Parts Ordering
To assist you in ordering your spare part quicker than ever before, we have listed our most common spare parts to suit our
Hafco Machinery
for purchase online. Just choose between the
2 options
outlined below, to find exactly what you are looking for. If you need further assistance please
contact us
.
Option 1
Browse through the
"Common Spare Parts"
tab below
. Once you have identified your part, you can add it to your cart by clicking on the
"+ ADD TO CART"
button. If you wish to add multiples of this part you can either click the
"+ ADD TO CART"
button as many times as you like or click on the
"VIEW CART"
button and change the order quantity, prior to completing your order.
Option 2
If your part is NOT listed in the
"Common Spare Parts"
tab below
, click the
"MORE INFO"
button to complete the
"Spare Parts Enquiry Form"
.
This will provide you with the option to email your spare part enquiry direct to our Spare Parts and Service Department, or if you wish, you can download a printable version of this enquiry form which will include a copy of the Parts List to suit this machine (if available). Further instructions for the return email address or fax number of this printable form is provided on the document for your convenience.
NOTE: Please remember to clearly identify your part on the included parts diagram if necessary so that we can respond as quickly as possible with a price and availability for the part(s) you require.