THIS PRODUCT IS NO LONGER AVAILABLE. Click to see similar products > English Wheel
Order Code: K055
EWM-71 & SHST-1.2 - English Wheel & Shrinker Stretcher Package
1.2mm Mild Steel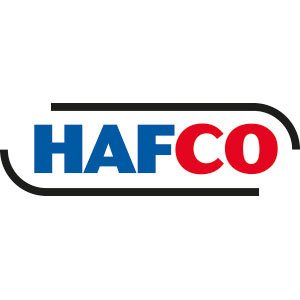 Description
The EWM-71 English wheel is designed to allow craftsmen to form smooth curves from flat sheets of metal. They are mainly used in car, motorcycle, aviation and racing car construction or restoration where sheet metal panels need to have compound curves formed.

The operator passes the sheet metal between the anvil wheel and the rolling wheel. This process stretches the material and causes it to become thinner. As the material stretches, it forms a convex surface over the anvil wheel.

This heavy duty steel fabricated machine has a large 710mm throat which allows a capacity of 1.2mm for mild steel and 1.6mm for Copper and Aluminium.

Supplied with a 203mm diameter x 50mm wide top rolling wheel and 50, 76, 101, 152, 203, 254mm radius dies & 1 x flat die.

The machine weighs 62kg and has four bolt holes to be easily secured to floor.


The SHST-1.2 is a heavy duty foot operated shrinker stretcher for shrinking or stretching mild steel sheet metal down to 18-gauge, 1.2mm in thickness. This is the perfect machine for working metal for auto, cycle or aeroplane body work. This machine is ruggedly built and can shrink or stretch metal with ease at full capacity.

Our metal shrinker stretcher has a rugged floor stand with foot pedal control to actuate the jaws allowing the hands to be free to properly work the material.
Features
EWM-71 ENGLISH WHEEL : S225
710mm throat capacity
Mild steel capacity 1.2mm
Copper & Aluminium capacity 1.6mm
Top anvil Ø203 x 50mm
Includes 50, 76, 101, 152, 203, 254mm radius dies & 1 x flat die
All dies are heat treated to minimise wear


SHRINKER STRETCHER: S226
1 x set of shrinking dies
1 x set of stretching dies
1.2mm mild steel capacity
Spare Parts Ordering
To assist you in ordering your spare part quicker than ever before, we have listed our most common spare parts to suit our
Hafco Machinery
for purchase online. Just choose between the
2 options
outlined below, to find exactly what you are looking for. If you need further assistance please
contact us
.
Option 1
Browse through the
"Common Spare Parts"
tab below
. Once you have identified your part, you can add it to your cart by clicking on the
"+ ADD TO CART"
button. If you wish to add multiples of this part you can either click the
"+ ADD TO CART"
button as many times as you like or click on the
"VIEW CART"
button and change the order quantity, prior to completing your order.
Option 2
If your part is NOT listed in the
"Common Spare Parts"
tab below
, click the
"MORE INFO"
button to complete the
"Spare Parts Enquiry Form"
.
This will provide you with the option to email your spare part enquiry direct to our Spare Parts and Service Department, or if you wish, you can download a printable version of this enquiry form which will include a copy of the Parts List to suit this machine (if available). Further instructions for the return email address or fax number of this printable form is provided on the document for your convenience.
NOTE: Please remember to clearly identify your part on the included parts diagram if necessary so that we can respond as quickly as possible with a price and availability for the part(s) you require.