Order Code: C325
RABD265/50/3 - Air Compressor (240V)
50 Litre Tank / 3hp
8.55 Free Air Delivery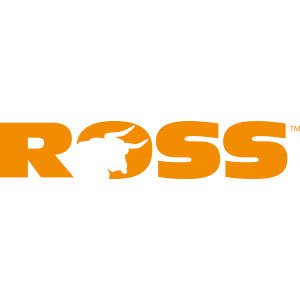 Free Air Delivery - cfm / L/min.
8.55 / 242
Max. Pressure (kPa)
895kPa
Max. Pressure (psi)
130psi
Air Receiver Tank
50 Litres
Dimensions (L x W x H)
74 x 38 x 89cm
Description
The Ross portable range of wheel mounted air compressors are robust professional driven units. They consist of a rugged cast iron V-twin cylinder pumps that offer reliability and longer life.
Fully automatic operation is controlled by a pressure switch and the motor has a integral overload cut-out. All Ross belt drive units are manufactured to the highest standard and are individually tested.
Standard equipment includes; air intake filter with cleanable elements, automatic pressure switch,oil level indicator, tank pressure gauge, condensation drain tap, pressure regulator with outlet pressure gauge an wheels
Features
All models include filter regulator
50Litre Tank size
Free air delivery 242 litres/min
3HP 240V motor
15A power
Electric automatic cut in/out switch
Cast iron twin head for fast heat dissipation & longer pump life
Belt driven series for much quieter operation
Thermal overload protection
Instruction Manual
45.48 MB
Spare Parts Ordering
To assist you in ordering your spare part quicker than ever before, we have listed our most common spare parts to suit our
Hafco Machinery
for purchase online. Just choose between the
2 options
outlined below, to find exactly what you are looking for. If you need further assistance please
contact us
.
Option 1
Browse through the
"Common Spare Parts"
tab below
. Once you have identified your part, you can add it to your cart by clicking on the
"+ ADD TO CART"
button. If you wish to add multiples of this part you can either click the
"+ ADD TO CART"
button as many times as you like or click on the
"VIEW CART"
button and change the order quantity, prior to completing your order.
Option 2
If your part is NOT listed in the
"Common Spare Parts"
tab below
, click the
"MORE INFO"
button to complete the
"Spare Parts Enquiry Form"
.
This will provide you with the option to email your spare part enquiry direct to our Spare Parts and Service Department, or if you wish, you can download a printable version of this enquiry form which will include a copy of the Parts List to suit this machine (if available). Further instructions for the return email address or fax number of this printable form is provided on the document for your convenience.
NOTE: Please remember to clearly identify your part on the included parts diagram if necessary so that we can respond as quickly as possible with a price and availability for the part(s) you require.